Pro Tools 11 users will jump for joy. Universal Audio today released an update of UAD with final support for Mac AAX 64-bit plug-in format.
Version 7.5 of UAD also includes Mac OS X Mavericks support and integrates the Unison technology that allows an Apollo interface and a plug-in to work seamlessly together in the emulation of vintage hardware. Things like impedance and preamp sound characteristics are all changed when adjusting the parameters of a plug-in.
UAD 7.5 also includes the new UA 610 Tube Preamp and Dangerous BAX EQ collections. The UA 610 Tube preamp collection offers two emulations of this legendary tube preamp (the original 610-A and modern 610-B), with all the unique distortion characteristics of the original hardware.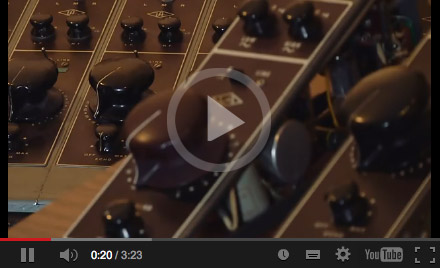 .
Developed by Brainworx, the Dangerous BAX EQ is based on Peter Baxandall's legendary 1950s EQ. It has a musically voiced 'finishing EQ' that sweetens up program material by simultaneously employing broad, open curves and gently sloping cuts. The Dangerous BAX EQ Plug-In Collection is the only circuit-accurate plug-in emulation of the original analog hardware that works exclusively on UAD-2 DSP Accelerators and Apollo-equipped workstations.
.
The 7.5 update is free for existing users and owners of an Apollo interface. More information and download options for Mac and Windows can be found on Universal Audio's website.